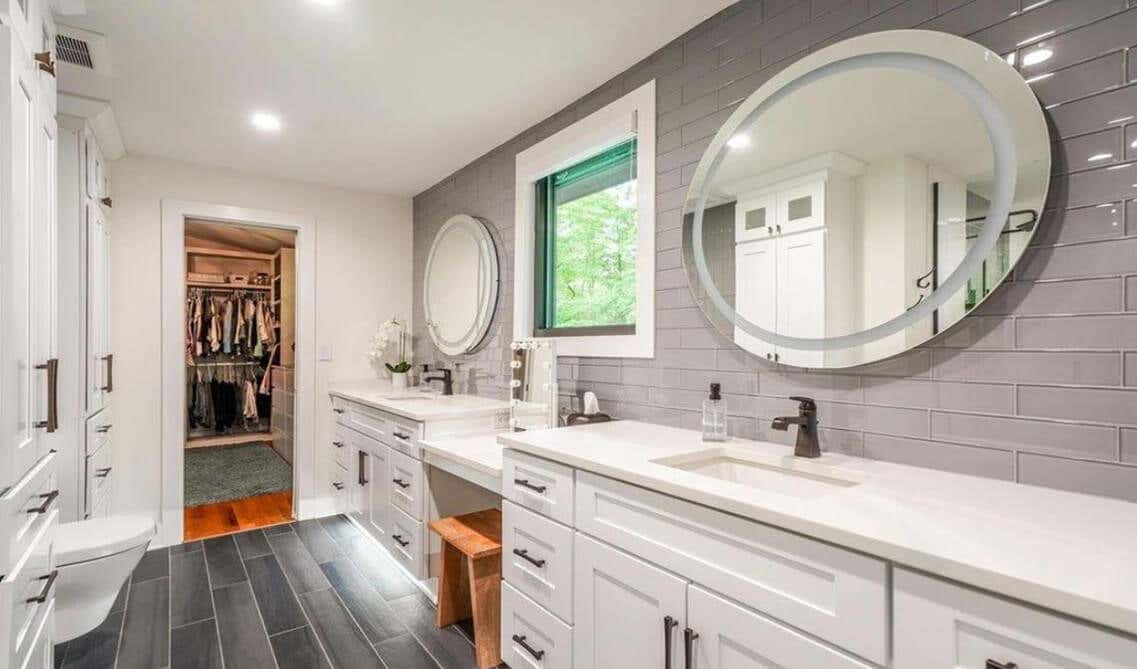 Your bathroom is one of the most important rooms in your home. It's where you start and end your day, and it's where you get ready for special occasions. But if your bathroom is looking a little tired, don't worry – you don't have to spend a fortune to give it a makeover. With a few simple upgrades, you can easily refresh your bathroom and make it look and feel new again.
Here are a few ideas for budget-friendly bathroom upgrades:
1. Paint the Walls
One of the easiest and most affordable ways to update your bathroom is to paint the walls. A fresh coat of paint can instantly brighten and brighten up any space. If you're not sure what color to choose, go with a neutral shade like white or beige. This will make your bathroom look larger and more spacious.
2. Update the Fixtures
Another easy way to update your bathroom is to replace the fixtures. This includes things like the faucet, showerhead, and toilet. You can find affordable fixtures at most home improvement stores. If you're on a tight budget, you can even find used fixtures online or at garage sales.
3. Add New Hardware
A new set of hardware can also make a big difference in the look of your bathroom. This includes things like cabinet pulls, doorknobs, and towel rings. Choose hardware that matches the style of your bathroom and that you love.
4. Install New Lighting
Good lighting is essential in any bathroom. If your current lighting is outdated or unflattering, consider installing new fixtures. You can find affordable lighting at most home improvement stores. If you're looking for something unique, you can even find vintage lighting pieces online or at antique stores.
5. Add Storage
One of the biggest challenges in a small bathroom is finding enough storage space. There are a number of ways to add storage to your bathroom without spending a lot of money. One option is to install shelves above the toilet. You can also use baskets and bins to store items under the sink or in the shower.
By following these tips, you can easily give your bathroom a budget-friendly makeover. With a little effort, you can create a bathroom that you'll love spending time in.
Conclusion
Renovating your bathroom can be a daunting task, but it doesn't have to be expensive. With a little planning and effort, you can easily give your bathroom a makeover that will make you feel like you're in a spa every time you step inside.
Here are a few additional tips to help you get started:
Do your research. Before you start shopping, take some time to research different products and prices. This will help you make informed decisions and avoid overspending.
Get multiple quotes. Once you've found a few products that you like, get quotes from several different vendors. This will help you ensure that you're getting the best possible price.
Don't be afraid to DIY. There are a lot of bathroom projects that you can do yourself, if you're handy. This can save you a lot of money on labor costs.
Be patient. Renovating a bathroom takes time and effort. Don't get discouraged if you don't see results immediately. Just keep working at it, and you'll eventually have the bathroom of your dreams.