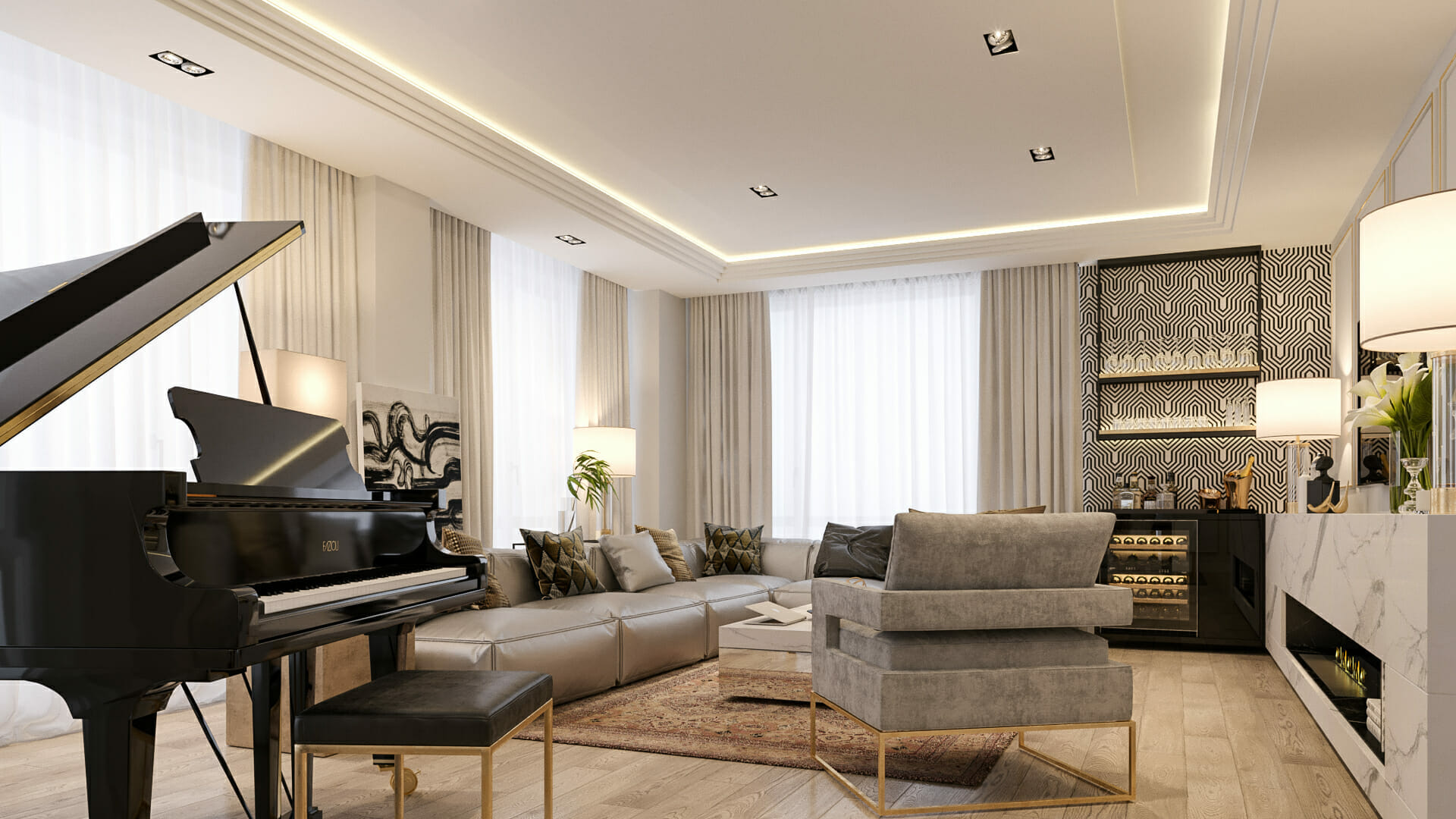 Interior design is an art form that transforms functional spaces into aesthetically pleasing environments. It involves a blend of creativity, technical knowledge, and business acumen. With the abundance of talented interior designers in the market, it can be challenging to determine the best one to work with. In this article, we will highlight some of the top interior designers who are making a name for themselves in the industry.
The Pioneers
One of the most remarkable traits of great interior designers is their innovative spirit. These designers are constantly pushing the boundaries of what is possible and experimenting with new materials, textures, and styles. They incorporate cutting-edge technology into their designs, or they work with unconventional materials to create unique living spaces.
Some of the pioneers in the world of interior design include Kelly Wearstler, David Adjaye, and Bjarke Ingels. These designers are famous for their daring designs. And their work continues to inspire and influence other designers in the field.
The Visionaries
Interior design requires a visionary approach to creating a stunning living space. Top interior designers possess an exceptional ability to see beyond the limitations of a room and to conceive beautiful and functional spaces. They understand the importance of color, light, and texture, and they use these elements to create a harmonious and cohesive design.
Kelly Hoppen, Jonathan Adler, and India Mahdavi are some of the top visionaries in the interior design industry. They are known for their ability to create spaces that are both visually appealing and functional, and their work continues to influence and inspire others in the field.
The Collaborators
Collaboration is an essential aspect of interior design. The top interior designers understand the importance of working closely with clients, architects, and other professionals to create living spaces that meet their client's needs and reflect their personal style. These designers listen carefully to their client's goals and vision, and they work diligently to bring these ideas to life.
Nate Berkus, Vicente Wolf, and Ryan Korban are some of the top collaborators in the world of interior design. They are famous for their ability to create spaces that are both beautiful and functional. They constantly seek new ways to work with their clients to bring their vision to life.
Interior design is an ever-evolving field, and the top interior designers are at the forefront of this dynamic industry. Whether they are pioneers, visionaries, or collaborators. These designers are creating stunning living spaces that inspire and influence others in the field. If you are looking to transform your functional space into a beautiful and functional environment, consider working with one of these top interior designers to bring your vision to life.